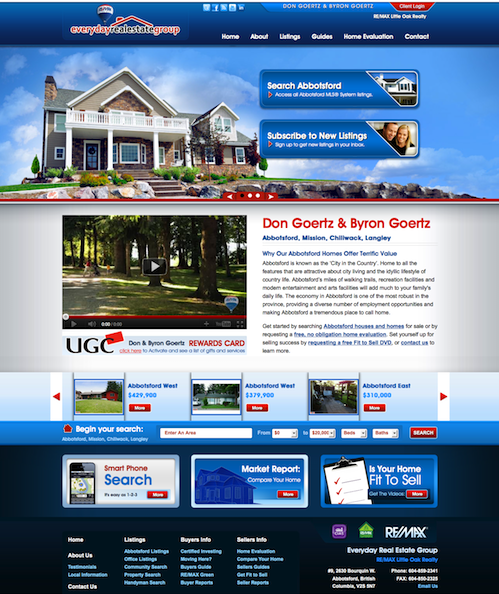 Recently, Redman worked with Don and Byron Goertz, a father and son team from Abbotsford, BC, and launched a brand new website for The Everyday Real Estate Group.
Don and Byron came to us with an existing logo they liked and a desire to visually associate their online brand with RE/MAX, which immediately lead Redman designers to the iconic RE/MAX blue and red colour palette. We chose a retro-modern font to feature in the large homepage slider, and paired with the edge-to-edge layout, this site has both professional presence and a modern, youthful feel.
Visit the new Everyday Real Estate Group website at MyAbbotsfordHomes.com
The Goertz wanted a website unlike most traditional real estate websites, where community information and real estate guides were featured in a low-pressure way, allowing visitors to quickly and easily get to resources, market information and Abbotsford listing searches. Careful attention was paid to when and where registration points were incorporated to ensure visitors didn't feel pressured and always received great value.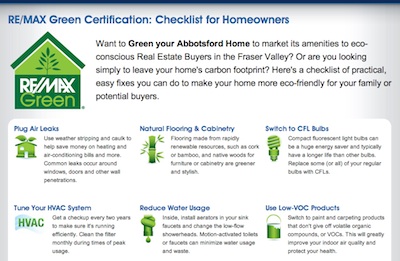 In addition to the strong visuals on their homepage, Redman dug deeper into the site and created several custom information and landing pages for the Everyday Real Estate Group, including an informative page on the RE/MAX Green program, a Certified Investor specialist page, and a Market Report complete with updating real estate market stats for Abbotsford.
We love the unique typographic elements of this site that combine with large, bold graphics and familiar RE/MAX colours. We had a great time working with Don and Byron Goertz, and think the Everyday Real Estate Group website is a truly unique addition to the Abbotsford market.
Congratulations on launching a great looking new Advantage website, Don and Byron!
Is it time you gave your real estate brand a boost? Redman Advantage clients are hands-on during the design process, so you're guaranteed to get a brand and website you love. Contact Redman to learn more about the Advantage Process and our custom designed real estate websites!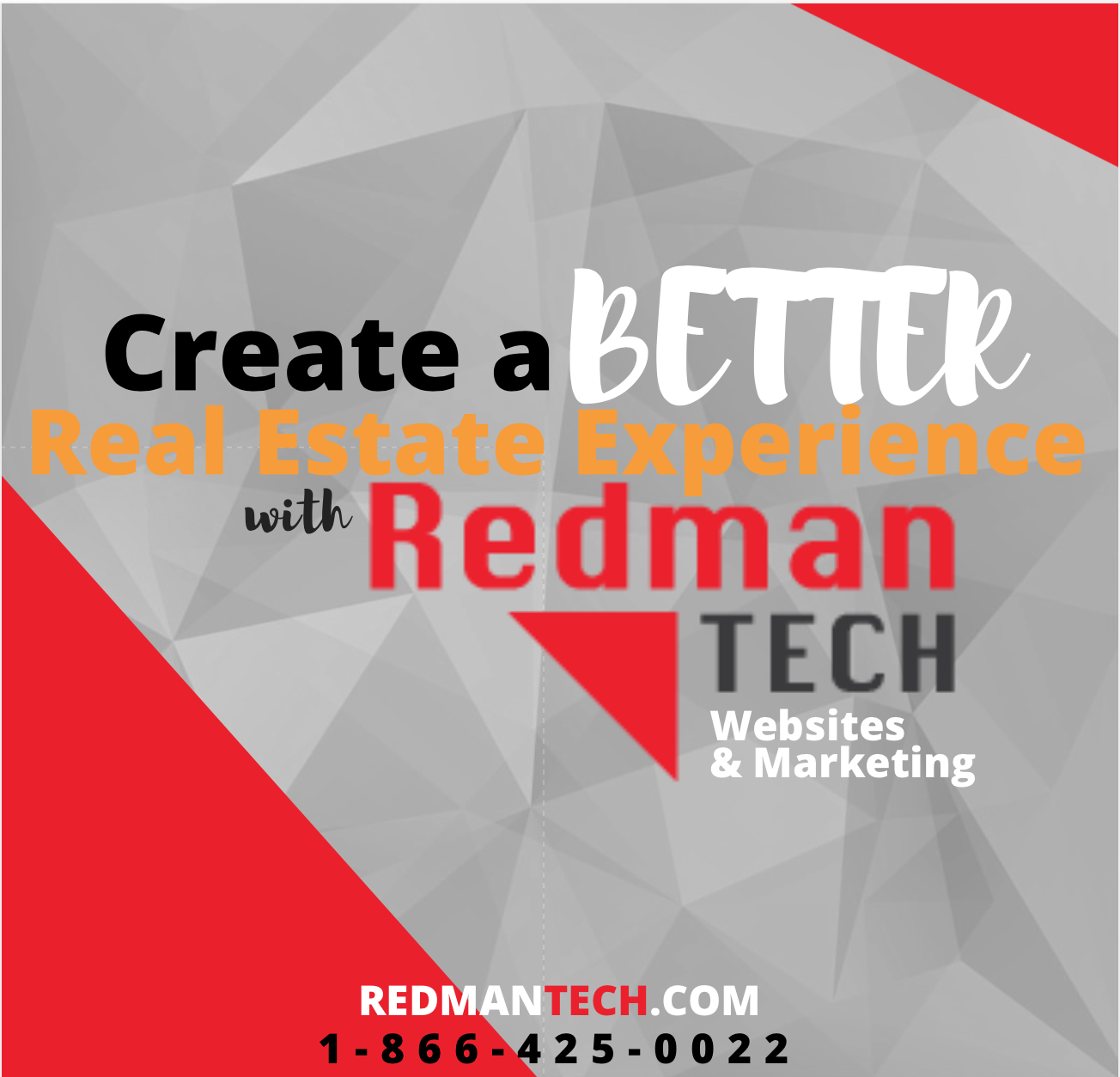 Advertisement