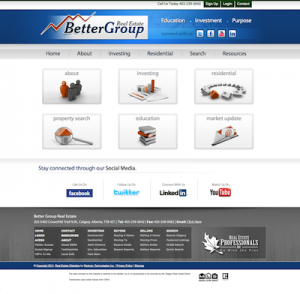 This summer, the Calgary father/son REALTOR® team of Randy and Chad Bett launched a brand new Redman Technologies Advantage Custom Website, and made a splash with a whole new brand with a look and feel unique in the Alberta real estate market.
The Better Group is all about real estate investment: they assist investors of all stripes, from first time home buyers and beginner investors to savvy veteran investors looking for their next property acquisition. Randy and Chad came to Redman to reinvigorate and rethink their brand from the ground up, and the result is a great collaboration that produced a site that has a cohesive, professional style and is very easy to use.
Browse the Better Group website at BetterGroup.ca.

First, Redman created a new logo for the Better Group, creating a clean and instantly recognizable silhouette that scales well. Redman designers merged the idea of the Calgary mountain skyline with the Bett's investment focus, creating a logo that evokes both the local landscape and the long-term financial goals of real estate investment. Blue was chosen as the primary colour, and to compliment this Redman added rich burnt orange and dark evergreen highlights.
The unique challenge of the Better Group's website was how to weigh and balance investment real estate with traditional residential real estate to make sure one didn't overpower the other. Additionally, Randy and Chad wanted a streamlined, uncluttered website that made it as easy as possible for their clients to find the information they are looking for. The unique six-button look instantly separates their investment and real estate businesses without one taking priority over the other, and very quickly moves visitors to the fantastic original content, resources and listing searches the Betts provide.
Congratulations Randy and Chad Bett, on your new brand and unique website!
Want to learn more about Redman's custom designed Advantage websites? Does your real estate branding need a refresh? Read about the Advantage Process or contact Redman for more information.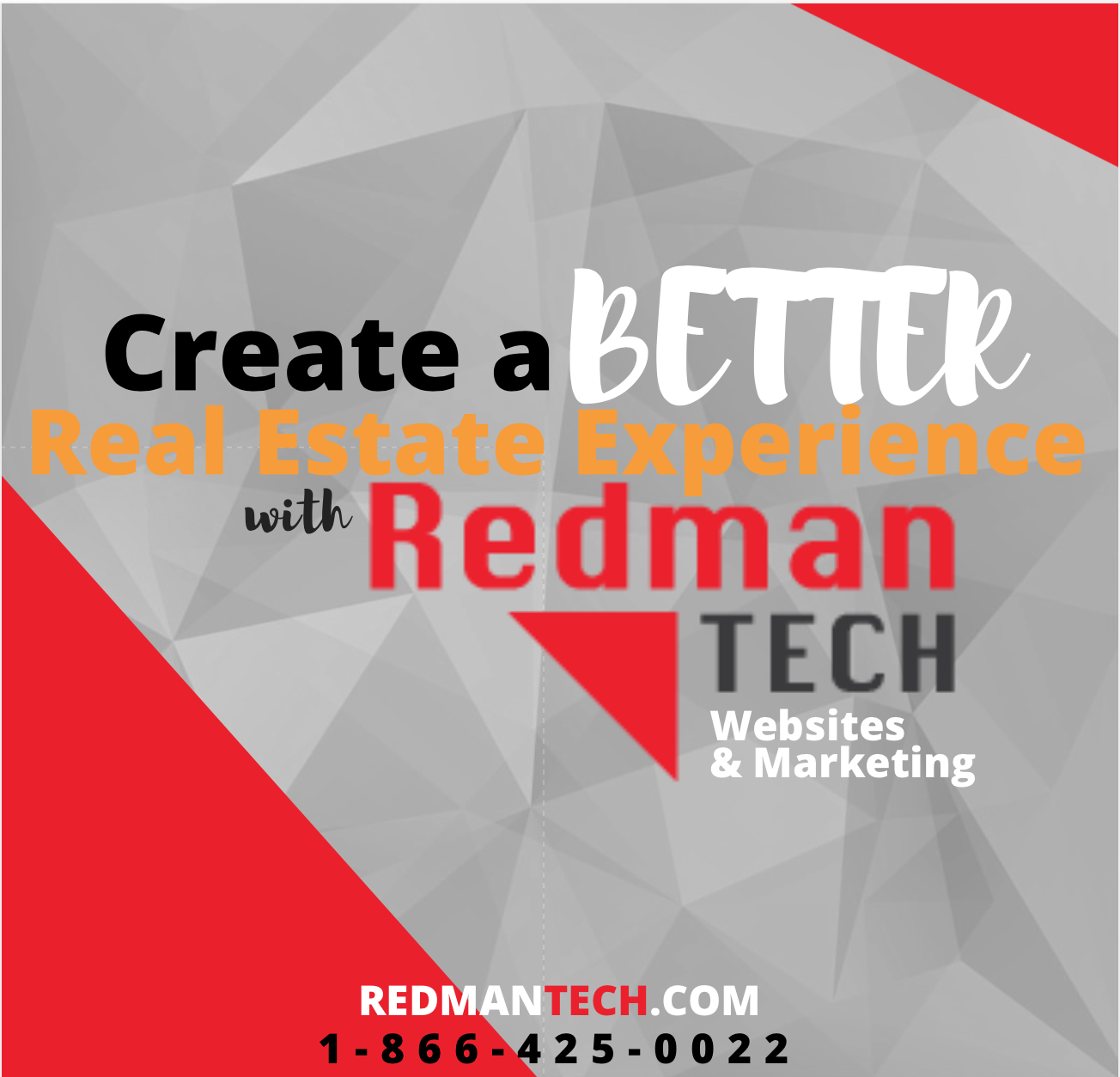 Advertisement